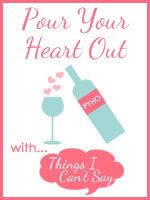 Once upon a time, there was a sweet little princess. She was a beautiful three year old - blonde hair, blue eyes. She had grown just like most three year olds...she laughed and played and you can tell from her smile that she had a little mischeviousness in her. Typical three year old.
One day she got sick. Unfortunately, no one, including her pediatrician, knew how sick she really was...until she collapsed in her pediatrician's office. She was rushed to the nearest hospital, which thankfully is one of the best pediatric hospitals in the area...if not the state. For several days, her family was unsure of what was going to happen. You see, she had a virus. This virus attacked her heart and lungs...and consequently caused some brain damage. Although she showed signs of progress, the doctors were still unsure of what lay ahead.
For 3 months, she was in the hospital, eventually moving to another hospital about an hour away that was suited more for her. And about a week ago, she came home.
Last night, I had little Addison on my mind. She still has a long ways to go. Probably many more doctor's visits, possibly more hospital stays and at this point in her little life, no one really knows what the future holds for her. There is a Facebook group for her where her aunt posts a little blurb from Addison's mom everyday about her progress. I read back over the past few weeks - they described the emotional homecoming...thankful to be home...saddened to see the toys that Addison used to play with daily that she won't play with for a long time. You can hear the struggle in her words...the fear...the uncertainty.
Last week I wrote about a time when Dylan had to have emergency surgery. This was scary for me. But it was in no way a comparison to what this little girl's parents have experienced...and really are continuing to experience. I knew with certainty that once this was done, it would be over with and soon he would be back to his normal self. I can't imagine walking through this experience and not knowing day to day what the future holds.
The greatest thing in this whole situation is the outpouring of support from the community I live in. There have been several fundraisers...I saw a pancake supper advertised the other day...there's a 5K in the works (the one I plan to participate in in November)...so much love is being shown to this family. It's amazing.
I don't know why God allows these things to happen to little ones...or anyone for that matter. I do know, though, that these struggles allow us to see Him really work in people's lives. Yes...I believe in miracles. I have seen evidence. Not just once, but several times. And I do believe that God can work a miracle in Addison's life. So...if you don't mind, I would simply ask that you lift up Addison and her family in your prayers. Her mom's specific request is that her brain, lungs and heart will be fully restored. I know they would appreciate the prayers.