Time for some Friday Follows!!!
and...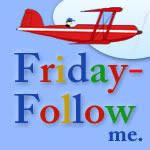 and also...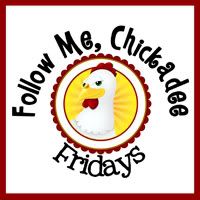 Fun stuff! If you are visiting from one of these, Welcome! Look around...let me know you were here!
Now...I'm participating in a new blog thingy today...I love, love, love a survey...and I've seen this on some others, but never participated before! So, here goes...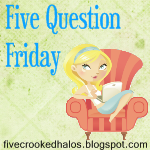 1. Did you have a favorite blanket or toy as a kid? If so, do you still have it?
Yes - my teddy bear Joshua. My uncle gave him to me when we visited him in Iowa when I was four. My sister was 6 mos old and not a very good traveler. I think he realized I needed something special. And yes, I still have him and sleep with him at night. Really...
2. Do you dream in color?
Usually, if I remember my dreams
3. How tall are you? Do you wish you were shorter or taller?
I'm 5'4"...sometimes I wish I were taller, but usually it's not that big of a deal
4. If you could have anyone's (celeb or other) voice as the guide on your GPS, who would it be?
James Earl Jones...I love his voice
5. Do you return your shopping cart to the corral or leave it wherever in the parking lot?
ALWAYS return my shopping cart...people leaving it wherever in the parking lot drives me nuts!
******
Hope you have a great weekend!!!