So much to do in blog-land today...first for some Friday Follows...
and...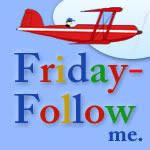 and a new one...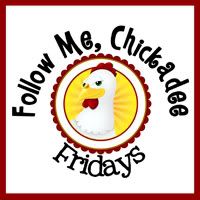 Wow! :) I'm going to be reading blogs all weekend...as if! I don't have that kind of time this weekend, but I do promise to go check some out and if you visit me, I will most certainly visit you back!
Now...to my favorite part of Friday in blog-land...
On Monday, I was pretty sure I would have a Feel Good Friday post...on Tuesday, I was kind of questioning it, but hoping that I would...on Wednesday evening, I sincerely doubted it...but by last night, I KNEW I'd have a Feel Good Friday post! :) As you may have
read
, Tuesday I was sick and Wednesday I came home to a broken air conditioner. No A/C in the hottest week of the summer so far = no fun. Not to mention that when I look at my unit I see old and decrepit. I just hoped that the repair guy wouldn't see the same thing. Thankfully I have a friend that I used to go to church with who is in the A/C business. Well, to be fair he's in the oil business - not like drilling down in Texas, but in servicing oil furnaces and supplying heating and fuel oil. But, really, that's a bit seasonal...especially here in balmy, July North Carolina...so, he's also in the A/C business. I needed him to come look at the unit anyway because my air has never really cooled the house well, but I didn't have the cash...so I put it off. I thought the unit just needed to be charged with freon and I can deal. Yes, I understand it's a cyclical thing - adding freon makes the unit cool better which makes my power bill go down...but, I'm on an equal payment plan with the electric company and so I had the $ for that bill, but not the freon charge. You see my dilemma...
Anyway, the A/C being out forced me to call him. So I called first thing and the sweet lady that works for him (which I also know from church) said that he had a lot of calls and she wasn't sure when he'd be able to get to it, but she would let him know. I was OK with that because I'm sure I'm not the only one who's air goes out with this kind of heat! So, around 3ish, the repair guy finally is able to get out there. And around 4:15 he called with the glorius news that the unit was working! And when I got home, he'd left the bill - which was under $100...not by much, but still under - and on the bill it said that the unit was
overcharged
with freon...which he fixed too!
So, all in all...my very long 4-day work week turned out on a positive note after all! YAY God for answering my prayer of a quick, cheap fix!
I hope you all have a great weekend!