Well, it's that time of the week again! :) FRIDAY! YAY! First to get the following out of the way...
and...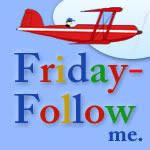 and last but not least...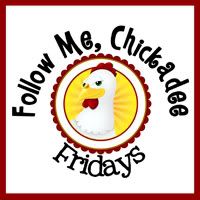 What a week it's been! Vacation Bible School every night...I haven't had much time to do anything, although I did manage to read some blogs, respond to some comments, even post an extra blog yesterday and finish a book! It's been a good week, but I am looking forward to sleeping in tomorrow!
I've decided to not do "Feel Good Friday" (sorry to "
The Girl
")...just because I really shouldn't be posting at all right now (I am working, you know!)...although I do feel better today than I did yesterday evening! Thanks for allowing me to vent yesterday! I really appreciate it! And it helped my boost my spirits immensely before I went to VBS last night.
And, one of the babies that I thought might have been born over the past weekend was actually born last night (as far as I know...haven't had confirmation, but I'm sure I will this evening). So, that makes three babies in one week at our church! Shew! Just one more to go...but I think she will wait another week or so. I guess her baby will get here when he gets here!
I hope you enjoyed my "throw back" posts! They were three of my fav's from my Xanga account. I didn't last there long...there was some drama associated and I only joined Xanga because there was a crazy lady in our church who had a blog there and I was fascinated with her blog for a while. But she called us (me & Ash) out on it...sort of...I guess because we were reading and not commenting and not posting our own stuff...so we both deleted and moved over here to Blogger world.
I'm hoping to learn a little on how to do a blog design here in the next several weeks! I see so many cute ones out there and, while I like mine, I think I would like to do some things a little different! I'm still learning...so, we shall see.
Have a great weekend! If I don't see you before, I'll see you on Monday for sure! :)